Support us
Cry About Crypt
Our free, private and encrypted file- and media-sharing service!
Latest posts
Our forums contain more than 72.000 posts in more than 10.00 topics at the moment.

Feel free to register for an account here.
Written by bad_brain
Wednesday, 05 December 2012 19:21
https://www.youtube.com/watch?v=APpf58arx6g
Written by bad_brain
Wednesday, 28 November 2012 00:03
https://www.youtube.com/watch?v=jA28Om7evhk
Last Updated on Wednesday, 28 November 2012 00:05
Written by bad_brain
Monday, 05 November 2012 20:05
Yes, dear ladies and gentlemen, time for a new rant. This one is about another plague of the internet, as annoying as the "gangbang style" video (I might have a little typo in there), and as facepalm-causing as the cyber-hipster'ish abuse of # (notice how cool and correct I used it in the title btw).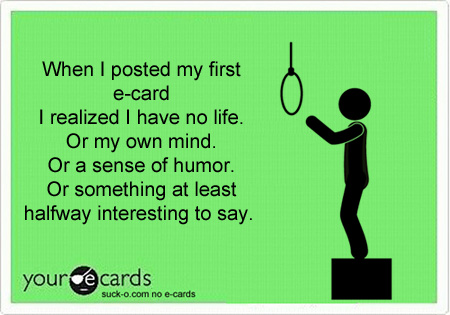 I can not even describe how much I hate them. e-cards are the equivalent of spam mails, but spam mails are actually sometimes very funny because of the lame attempts to trick you or because of the really bad english. e-cards are not funny. no Sir. ever imagined the people "creating" those cards? I bet they have a pile of old newspapers from the 70's and sticky water-damaged tear-off calendars from the same decade, and from there they got all those oh-so-smart-and-really-funny precious little wisdoms, and together with the idiotic 2-3 dozen different (royalty-free because from the 30's or whenever) images they fiddle together those images on their 1993 JASC Paintshop. I am sure there are even e-card sweatshops.
Last Updated on Monday, 05 November 2012 20:49
Written by joebox
Monday, 15 October 2012 00:08
When the Internet was created, decades ago, one thing was inevitable: the war today over how (or whether) to control it, and who should have that power. Battle lines have been drawn between repressive regimes and Western democracies, corporations and customers, hackers and law enforcement. Looking toward a year-end negotiation in Dubai, where 193 nations will gather to revise a U.N. treaty concerning the Internet, Michael Joseph Gross lays out the stakes in a conflict that could split the virtual world as we know it.
Last Updated on Tuesday, 27 November 2012 23:57
Written by bad_brain
Tuesday, 30 October 2012 19:50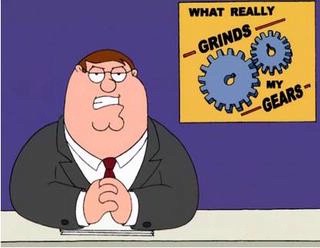 Sometimes it's better to leave things in the dark. I might visit the doctor tomorrow, better to do a check for eye-, ear- and brain-cancer before it is too late. Yes boys and girls, after I have seen a retarded clip in a news (!) show about some even more retarded guy in the USA that decorated his house for Halloween in "Gangnam Style" I took the risk and finally watched the "Gangnam Style" music clip. Ok, I didn't really watched it, I skipped through it quickly because I was (and still am) afraid of permanent damages to my soul.
Holy motherfuckin baby Jesus Christ - this is horrible!
First of all, anyone remember that "I'm a barbie girl" clip by "Aqua"? Plays in the same league, but at least you were able to stay halfway sane when watching it by focusing on the pretty hot girl in there....in "Gangnam Style" they took her away and replaced her by a disgusting chubby korean with a "I just pooped in my pants - and I love it!" face expression. This is not a music video - This is a declaration of war against anyone with traces of a brain, an own mind, and yes: style.
Anyone linking that video should be punished by the removal of the CTRL, C and V keys. Multiple linking should lead to forced amputation of both hands.
« Start Prev 1 2 3 4 5 6

7

8 9 10 Next End »
Page 7 of 40
Polls
Download stats
Our archive contains:

570 files

75 categories

To date, these have been downloaded 227634 times.
Link to us