Support us
Cry About Crypt
Our free, private and encrypted file- and media-sharing service!
Latest posts
Our forums contain more than 72.000 posts in more than 10.00 topics at the moment.

Feel free to register for an account here.
Written by bad_brain
Monday, 19 November 2012 00:00
Starting December 1 2012
Winner gets a 128GB M4 SSD from Crucial
(alternatively a Logitech Performance MX mouse)
Check the boards for details.
Last Updated on Monday, 19 November 2012 12:41
Written by bad_brain
Friday, 19 October 2012 11:49
News from the fountain of IT illiteracy: suck-o threatened with an DMCA complaint from fetlife
a while ago I wrote a little article in my blog about the ridiculous security concept and the privacy-choking ToS of fetlife. as stated in my article the owners of that site are not really happy about people taking a peek behind their self-proclaimed "safe haven" image. so last night they started a devastating ridiculous attempt to stomp on what we all love: freedom of speech.  how? by threatening suck-o with a DMCA complaint about some kind of imaginary screenshot images contained in that post (you know, the ones an IT pro would have removed already even before a complaint could have been filed, simply because he can read access logs and find names online).
Last Updated on Friday, 19 October 2012 18:23
Written by bad_brain
Sunday, 23 September 2012 23:45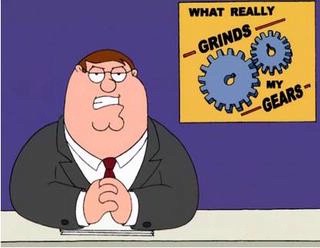 This is really becoming a plague. Cyber-hipsters and their use of the # symbol to "tag content". Listen, you "not even able to do "hello world!" in bash" IT illiterates, leave the symbol to the people that really have a use for it. If you really have to tag content of something you wrote it is nothing but a sign that you wrote something that makes no sense at all, additionally it points to a delusional "my life is one big twitter feed" attitude.
#!/usr/bin/perl
That's better.
Written by lilrofl
Tuesday, 07 August 2012 20:19
In the space of one hour, my entire digital life was destroyed. First my Google account was taken over, then deleted. Next my Twitter account was compromised, and used as a platform to broadcast racist and homophobic messages. And worst of all, my AppleID account was broken into, and my hackers used it to remotely erase all of the data on my iPhone, iPad, and MacBook.
In many ways, this was all my fault. My accounts were daisy-chained together. Getting into Amazon let my hackers get into my Apple ID account, which helped them get into Gmail, which gave them access to Twitter. Had I used two-factor authentication for my Google account, it's possible that none of this would have happened, because their ultimate goal was always to take over my Twitter account and wreak havoc. Lulz.
Last Updated on Sunday, 12 August 2012 10:07
Written by floodhound2
Monday, 09 July 2012 03:42
Planning on using the Internet Monday? You might want to join the thousands of people who are checking their computers to make sure they won't lose connection.
The FBI's temporary Internet servers will go dark Monday, leaving thousands of unsuspecting malware-infected individuals without online access.
Last Updated on Monday, 09 July 2012 01:57
« Start Prev 1 2 3 4 5 6 7

8

9 10 Next End »
Page 8 of 40
Polls
Download stats
Our archive contains:

570 files

75 categories

To date, these have been downloaded 227634 times.
Link to us